Heart-Healthy Beef
Lean beef is a perfect fit in a heart-healthy diet. Beef is the perfect pairing - easily served with vegetables, grains and dairy - and improves taste and satisfaction. Not to mention all those nutrients. Give it a try!
AHA Certified
Enjoying lean beef in a heart-healthy lifestyle is easier than you think with these recipes featuring lean beef, fresh fruit and vegetables, and whole grains.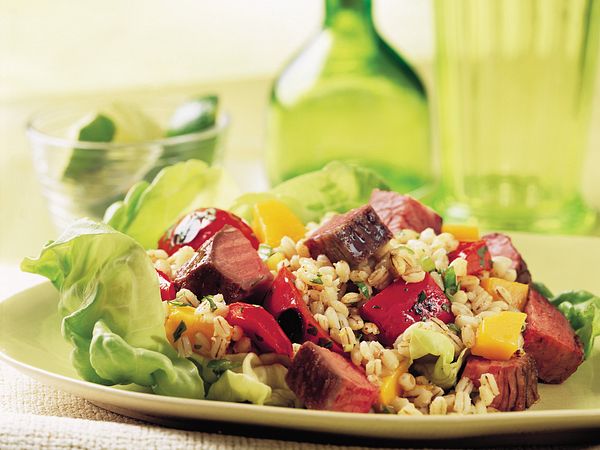 Lean Beef
Not only is beef tasty, research shows that eating lean beef can help lower cholesterol levels as part of a heart-healthy diet and lifestyle. That's pretty neat!